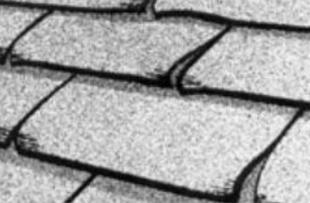 Clawing Shingles
Clawing refers to curling under the shingle tab's bottom edge and is part of the normal aging process of shingles. The bulge created makes the shingle very susceptible to substantial damage from wind, hail and ice.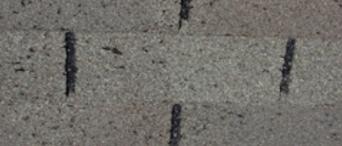 Hail Damaged Shingles
Hail damage can dislodge the protective mineral granules of an asphalt shingle, producing areas of exposed asphalt shingle substrate.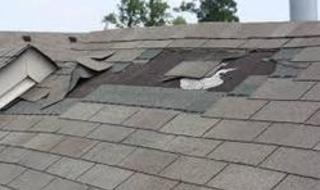 Wind Damaged Shingles
Wind damage may not always be visible from the ground. Shingles can be lifted from strong winds and loose the ability to reseal.  Shingle edges are designed to seal to the shingles below when installed and the ambient temperature is warm enough.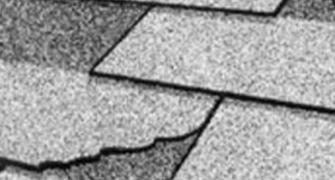 Broken Shingles
Damage can be caused by extreme wind conditions or snow removal. Since shingles are designed to shed water, broken, torn or missing tabs become entry points for water